JAPAN ASIA GROUP LIMITED NEWS2015/05/25
Change Our Stock Market Listing to the First Section of the Tokyo Stock Exchange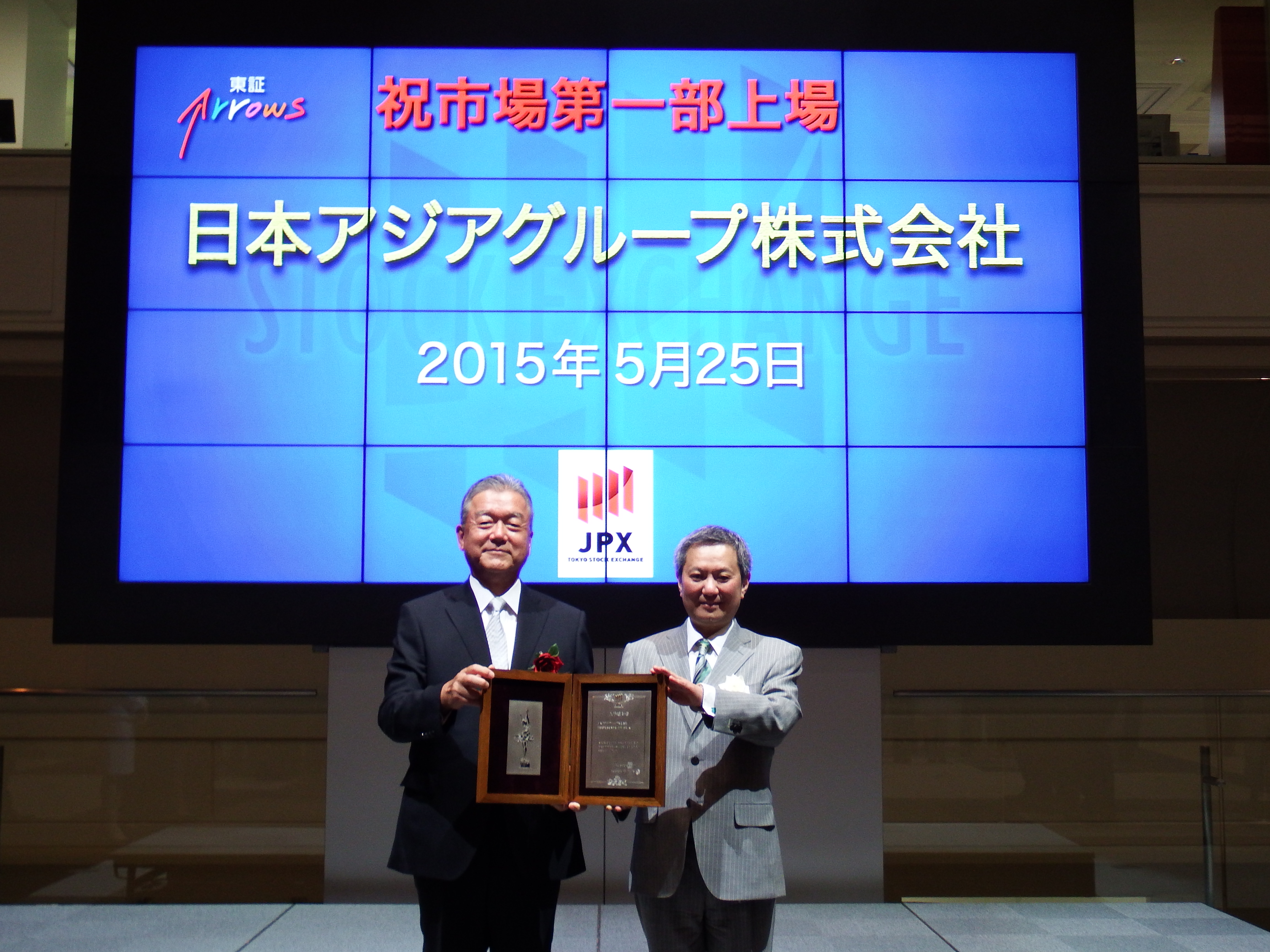 Please be advised that upon approval issued by the Tokyo Stock Exchange Inc., the market where our stocks are listed will be changed from Mothers of Tokyo Stock Exchange to the First Section of the Tokyo Stock Exchange as today.
 We would like to express our sincere gratitude to our shareholders and related parties for their support.

 Under the slogan of "Save the Earth, Make Communities Green," we will strive to accelerate the expansion of our business as well as to increase our corporate value and further social contribution activities, whereby we intend to meet expectations of even more people. We thank you for your continued guidance and patronage.